Have You Ever Wondered If There Is More to Life?
Join the Journey to Live Out the Way of Jesus.Together.
At Southridge, our goal is to increasingly practice the kind of love Jesus modeled. We emphasize a way of life that's about more than just attending a weekly church service, but extends to all 168 hours of the week. And we're committed to being difference-makers where God has placed us.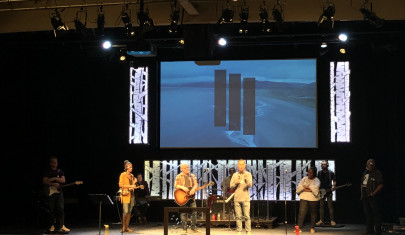 Weekend Services: A Practice-Based Faith
We gather as a church family every Sunday morning at our three locations across Niagara and online. These gatherings provide a come-as-you-are space where everyone is welcomed and all are invited to be formed by God as we sing, celebrate, read, reflect, pray, and learn to follow in the way of Jesus.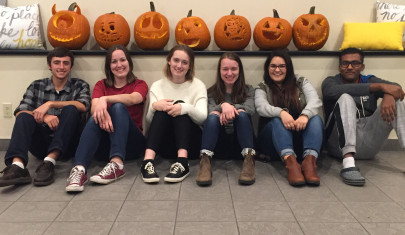 Life Groups: Love Beyond Belief
Life-change happens best in relationship. Southridge life groups connect you with people from diverse backgrounds, with different perspectives and a wide range of faith experiences. These are truly transformational friendships, designed to help you reach your full God-given potential...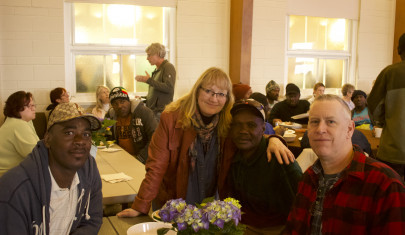 Anchor Causes: Friendship that Makes a Difference
Each of our locations is organized around a unique anchor cause: homelessness, low-income families, and migrant farm workers. These programs are designed to help ordinary people participate in spreading hope, compassion and justice, in ways that both serve the chronically marginalized, forgotten, and ignored by society, and transform the lives of volunteers through developing unlikely friendships.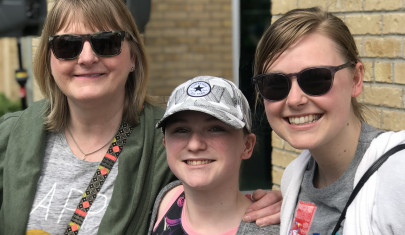 Family Ministry: Partnering for Spiritual Impact
Parenting is tough, lonely and sometimes overwhelming, isn't it? Thankfully, as a church we believe that raising kids who love Jesus and make a difference requires all of us. Parents and caregivers are the primary spiritual influences in the lives of kids and youth, so our Family Ministry is here to come alongside and partner with parents and caregivers in raising a next generation of Jesus followers. If you're a parent: you are not alone. Join in with us. Together let's raise a generation of kids and young adults who love God, follow in the ways of Jesus, have a solid spiritual foundation, live in community, and change the world!
Explore Our Anchor Causes
Actively pursuing compassion & justice through Jesus' call to love our neighbour, amplified by the power of friendship.
Ten Things to Consider When Looking for a Church
We believe the church should be the one place you can experience a spiritually-vibrant community of difference-makers, instead of just another expression of organized religion that only makes things worse. We're all asking big questions about our journey towards faith in Jesus. Take this step to Join In.